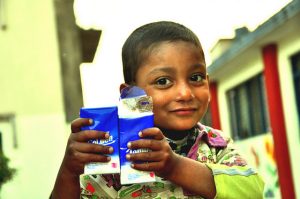 We handpick charities and causes that we feel passionately about.
We prefer to donate to other small foundations, so that our donations are going where they'll be needed the most and have the most impact.
We choose foundations with low overhead costs to ensure that our donations are going directly to the cause and not to board member's payroll.
We are committed to working closely with neighborhood charities and non-profits with focused areas of need, in order to maximize our contributions.
We are a small, family-run foundation with a big heart.
We work to maintain relationships with those we donate to, so we can see how our donations are helping others over time.
If you want to donate to a charity, but don't know where to begin, the MSB Foundation may be the right donation choice for you. Instead of donating money to one charity, the money you donate to the MSB Foundation will be given to several charities, all thoroughly researched to make sure that the money donated will be put to good use.
You can donate to the MSB Foundation directly, or specify which area of interest you'd like your money to be put towards: Education, Poverty or Healthcare. All donations made to the MSB Foundation are tax deductible.